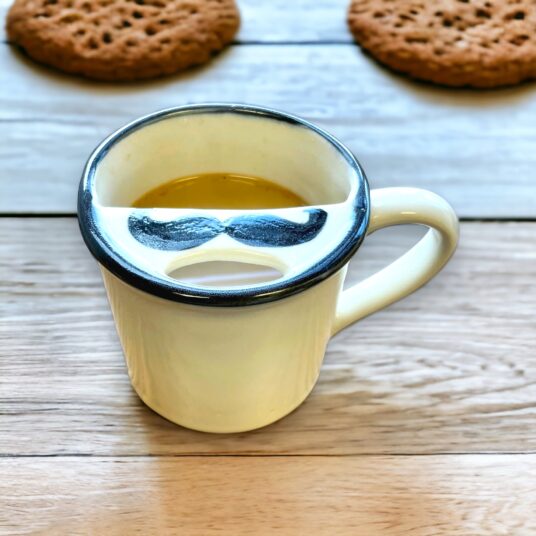 Disclosure: I am an affiliate. You should assume I will receive a commission if you click on any links/images and make a purchase.
I came across this mug recently and it made me laugh with delight.
One of those, "I can't believe I didn't know this existed before now" types of moments.
The drawing of the mustache on the piece of stoneware that acts as the mustache guard definitely ties it all together. *chef's kiss*
If you've had a mustache for a decent period of time, then chances are you've mastered the art of drinking without getting your mustache wet.
However, why not pick up a cool new mug to help you show off and flaunt your awesome mustache?
You can buy your new favorite mug here! (affiliate link)